M.O.M.s Halloween 2023:
"Demons Are A Ghoul's Best Friend"
October 28th, 2023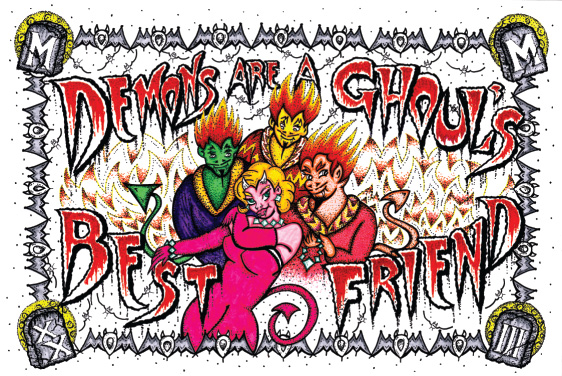 Rain or Shine
Southport Music Hall
200 Monticello Ave
7:30pm till 4am
18+ Tickets $40
Limited parking available. Please consider ride share.
Tickets available at Le Bon Temp Roulè 4801 Magazine St (beginning 10/7)
Attired or not, COSTUME REQUIRED.
No denim, No scrubs, No pimp costumes.
Please be cognizant of your fellow party-goers when constructing your costume.
No Motorized Vehicles, rollerblades, roller skates, bikes, stilts, etc.
No Weapons or toy weapons. Props must be hand-held or attached to body.
No glass.
No outside drink/food; food trucks will be on site.
ATMs available on site
No full-size cameras/ camera equipment
No audio recording
No video recording
Photos/online posting with permission only.
Some areas will be Camera-Free Zones. All photos/video will be strictly prohibited in these
Zones.
The Krewe of M.O.M. expects an all-inclusive and accepting environment.
No hate, No discrimination. Be kind.
Remember, just because someone is wearing a beautiful or provocative costume does not
mean they want to be touched. Do not touch, grab, etc without permission.